NACH BACH - Directions
While a complete list of directions to 146 Dudley Street #3, Cambridge, would be beyond the scope of this class, I hope to provide you with at least three entry points for use on further excursions in this field.
By T Redline to Alewife (20 Min. from Harvard Square),
Exit the opposite side of just about everyone else (Alewife Brook Parkway).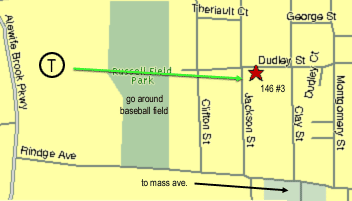 By Car/Bike (first car here gets the visitors permit):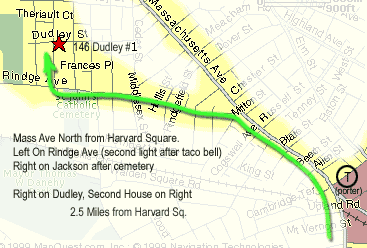 By Bus from Central or Inman Square: Take the 83 Bus to the end (Russell Field) then follow the map for travelling by T.
If lost, call 617.498.0241